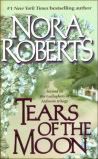 I Give This Book 3.5 Stars!
Description: Pretty tomboy Brenna O'Toole and absentminded Shawn Gallagher have known each other all their lives, and since she was a teenager, Brenna has secretly burned for Shawn. To her dismay, the musically inclined dreamer has never shown and equal interest in her.
But now, she's ready to make him take notice. Under the guise of helping him with his musical compositions, she further insinuates herself into his life - and maybe his heart - with a little help from Carrick, the faerie prince.
Shawn is resistant to the change in his relationship with Brenna. He likes his life just the way it is. He has no desire to marry or to test the waters of a career in composing, but Brenna pushes and the mystical Carrick prods, he finds he must reevaluate his choices in life.

I liked this one a little more than the first.  Brenna is an interesting lead female because she isn't your typical female.  It made for an interesting romance.  I also liked the changes the Gallagher family goes through in this one.   While there is a continuation from the first book, it picks up a couple months after the ending.  It ends basically the same way as the first.  You want the next story, but you're not left hanging.